It's time for YOU.
Find out about your future: work with us!
In our BiHoliday Villages, work is more than a temporary job, it is a genuine experience.
You will work side by side with professionals not only from Italy, but also from Germany, the Netherlands, Poland, the Czech Republic and Switzerland, creating together a team full of diversity and potential.
At San Francesco Village (Caorle, Italy) and BiVillage (Fažana, Croatia) you'll find:
A stimulating environment where you can grow professionally;
Continuous professional training thanks to the in-house Academy;
A tight-knit team to interact with.
Everything you bring in will become a valuable store of culture and experience, essential for professional and personal growth.
The recruitment is also open to young people living abroad who are motivated to gain a new experience in Italy or Croatia (accommodation provided by the company).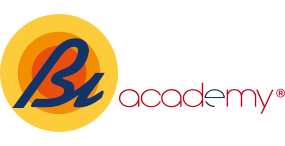 BiAcademy is a real training academy, which can be accessed through selection. It is a place dedicated to high-level educational growth, to prepare new recruits for the professional working world.
This is a restricted opportunity: send your CV and join the selection!
Contact person for the MICE sector for BiHoliday
We are recruiting now!
Join BiHoliday as a MICE Manager: you will be the contact person for unique events in a fantastic location, on the crystal clear sea of Croatia.
Skills
Ability to organise your own work and the work of your team
Problem solving skills
High level of sensitivity in dealing with guests and other company referents
In addition to Croatian, knowledge of Italian and English
Willingness to travel
Field experience desirable
What we offer
Continuous training and work certification of the BiHoliday method
Possibility of growth in the role of Event Manager
Possibility of accommodation
One-year contract with probationary period.
To apply, please write exclusively to events@biholiday.com.
Job profiles required for the Villages of Caorle (Venice) and Fažana (Croatia)
All jobs require a good knowledge of English and German.

In addition, it is necessary to speak Italian for the Caorle office and Croatian for the Fažana office (Croatia). Knowledge of Italian language will be considered a plus.
Receptionist employees
The candidate will be responsible for answering the phone, receiving guests and providing first information at reception.
Concierge and Information Office staff
The candidate will be responsible for answering the phone, receiving guests and providing first-hand information. He/she will also promote and sell excursions and tourist tours in the surrounding area.
Open Air accompanying staff
The candidate will be in charge of welcoming and accompanying guests to the campsite pitches.
To apply, please fill in the form below.