BiHere – The Official BiHoliday Magazine
"A season full of novelties,
fun and new experiences
has come to an end, as
it does every year.
So what now?"
The 2023 Edition is now online!
BiHere is the BiHoliday magazine where we gather insights, thoughts, tips for more and more unique travel experiences, but it is also about news, sharing and inclusion.
The paperless choice
Our magazine is only available in a digital version.
We care about our planet's resources and have chosen to limit the use of paper whenever possible.
Some previews on the upcoming season
A new holiday experience
Our goal is to always provide you with the best possible holiday: that is why we are constantly working on structural innovations, always keeping in mind the concepts of sustainability and inclusiveness that guide all our choices.
A dive into the 2023 season
During this season we have been facing different realities and philosophies.
From the artworks being installed in the villages (remember Monika Patrovic's "Batana" at the San Francesco Village and Enrico Marcato's "Briccole" at the BiVillage?), to discovering the seabed of Caorle and the stunning Brijuni Islands, to the Vanlife philosophy, coliving and coworking as well as meeting rainbow families.
Not forgetting sport, cooking, four-legged travel, and discovering the cities near our Villages.
It was an incredible season: relive it with us by flipping through the 2023 edition of the official BiHere magazine!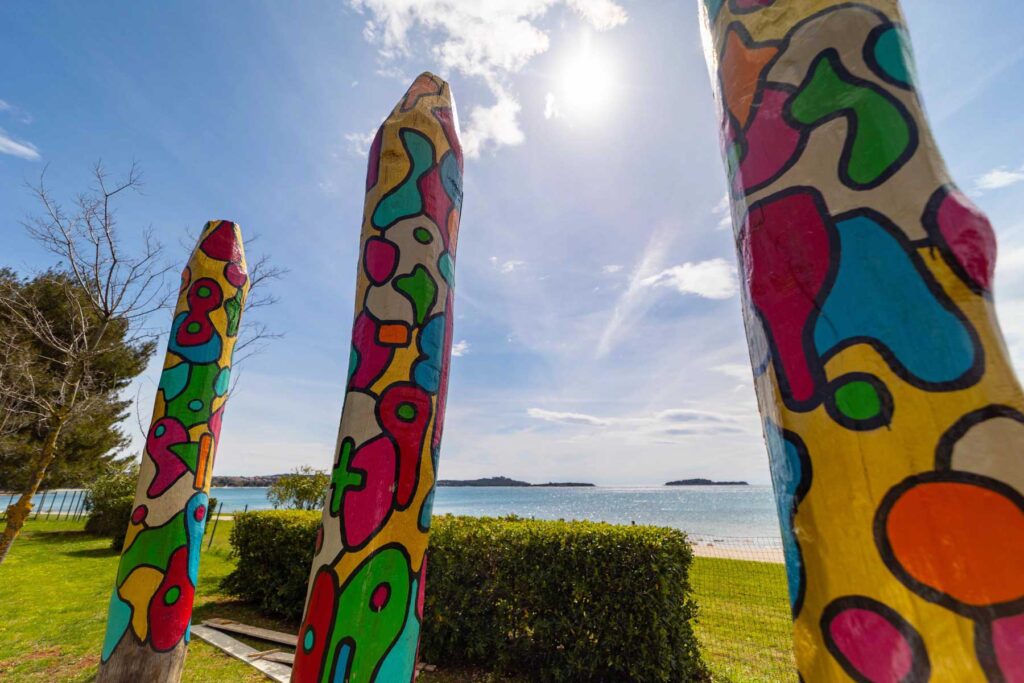 The artist
Enrico Marcato
Enrico Marcato, 47, lives between Padua and Venice, where he has his atelier. He studied at the Academy of Fine Arts in Venice.
He worked as an artisan and pursued his passion for painting.
Subsequently, he had an inspiration that led him to work on briccole. Among the first to believe in his artwork was Arrigo Ciprian, owner of Harry's Bar.