Welcome to Bi Holiday digital fair
Bi Holiday is the first Italian company that doesn't give up on live contact with its Clients. It invested in technological advancement in order to stay in contact with all its guests. A third dimension to meet safely and plan your next holiday.
Discover our wonderful facilities, get in touch with one of our operators and find out everything about the services and novelties. Organise now the right holiday for you!
Advantages
Why take part in our digital fairs?
We're live!
You could make an appointment with our operators during the video conference!
We speak your language
Our operators speak your language! They're prepared to guarantee the best service and support you'll ever need
The perfect holiday
We'll create a tailor-made offer for your perfect holiday, based on your needs and requests!
Online is good as live
Entertainment, animation, challenge and much more! An online fair is almost the same as a live one… maybe even better!
News 2021
Safety at San Francesco Village!
We are working on surprising you once more!
The key word for 2021 is SAFETY.
We have always put your safety first, and this year your holiday will be safer and more unique than ever.
Many small changes are about to take place: new emergency lightings, the renovation of some roads inside the Village, new flooring and fencing around the Tropical Pool facing the restaurant and the campsite and new soft anti-trauma surfaces in the children's area.
San Francesco Village is getting more green!
Getting even more green.
You already know how much we care about environmental sustainability: many of you complimented our green attitude and we're really pleased.
That's why we've decided to make many small improvements in 2021 to turn your stay into a special and eco-sustainable experience.
One of the 2021 news? We'll plant 100 new plants!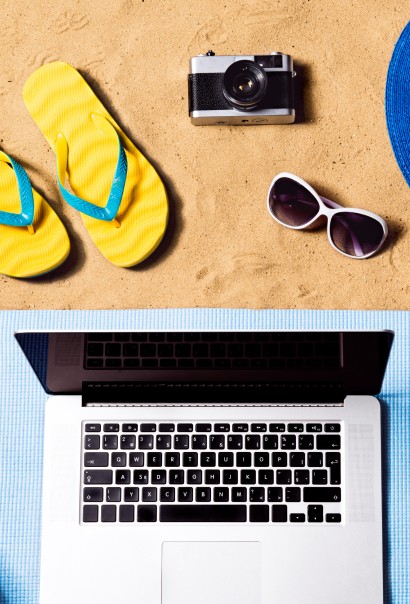 More comfort at San Francesco!
Small details make all the difference.
In 2021 we're focusing on small details, those that many of you cherish and remember fondly. Those are the details that leave an indelible mark in our hearts!
There will be many little novelties at Chalet Beach Restaurant, such as a completely renewed terrace deck.
Something's new in the Sky Room too: repainted candid white ceilings, new bedcovers and curtains for a renewed ambience!
Furthermore, there are 28 new Mobile Homes waiting for you!
We have also provided new spaces for REMOTE WORKING!
More safety at Bi-Village!
It will be a year full of novelties at Bi-Village holiday centre: we're working every day to provide tranquillity and maximum safety for your holiday, something that has always distinguished this Village.
We're waiting for you after a great deal of renovation, planned exclusively to increase your safety, such as new fire hydrants and maintenance of the apartments' lightning rods.
Many novelties at Bi-Village
A 2021 full of changes: we've renewed the interiors of 61 apartments!
Let's not forget about our beloved pools. This year you'll find that one of them is as good as new with completely renewed deck, showers and toilets.
We've repainted the floors of the Mobile Homes Garden, Brioni and Prestige, in addition to all the facades and terraces of the apartments.
Furthermore, the paths have been renovated, the pitches have been levelled and many other activities have taken place!
And because we don't want to miss anything, we've prepared some special places for REMOTE WORKING!
Eco-sustainability at Bi-Village
An ECO-SUSTAINABLE 2021.
Bi Village continues to hold the ECOCAMPING certificate.
Because a totally "green" holiday can become a unique experience, and together we can contribute to the sustainability that we have always cherished in our Village!
Calendar
Here are our appointments